Description
A well-designed, lightweight solution that enables you to be more productive on your iPad, this product performs as both a work tool and protective case. You have everything you need to work from anywhere, including a magnetic, integrated wireless keyboard, built-in storage for your Apple Pencil, multiple viewing angles, and a hard-wearing fabric exterior with a soft microfiber interior.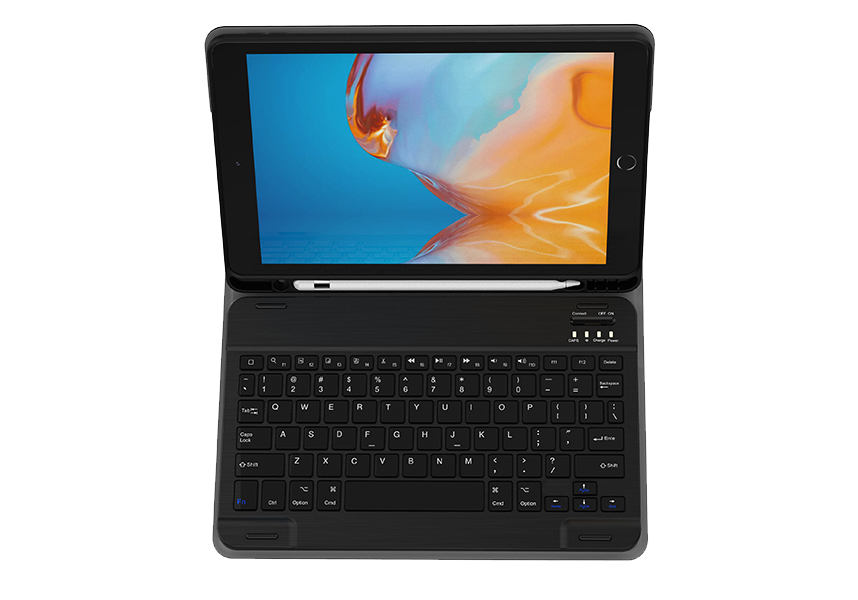 Type Like A Pro
With it's magnetic integrated wireless keyboard the Tekview Keyboard case is easy to type on and simple to setup. The keyboard connect using a wireless connection which is both reliable and requires low energy with up to 120 hours continuous battery life.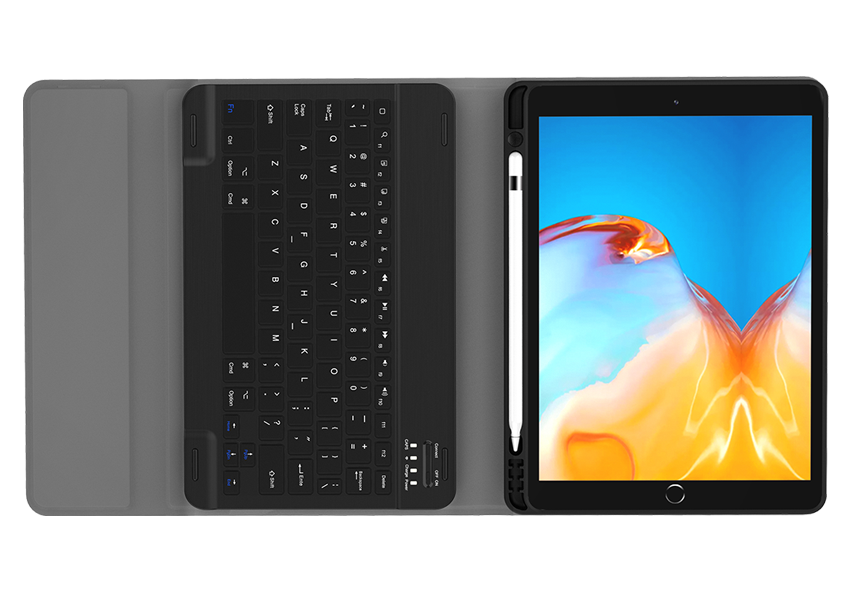 Apple Pencil Storage
For those who sketch, design, paint for even sign documents using their Apple pencil, the TekView Keyboard Case (iPad 10.2") features built-in storage for your Apple Pencil, as well as a cut out to allow the magnetic attachment of your Apple Pencil.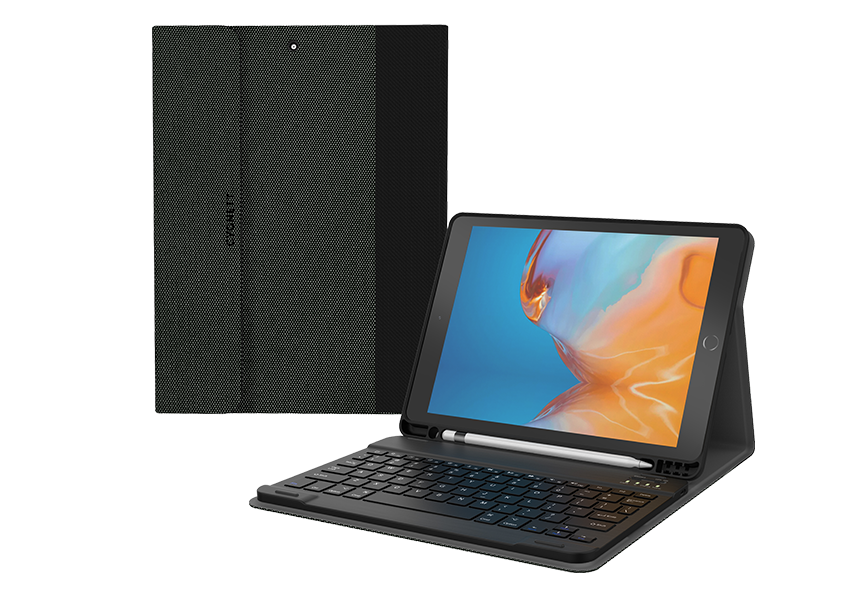 360° Protection
The wrap-around protective folio protects your iPad from everyday wear and tear, while the soft microfiber interior protects your screen from scratches – it even has raised silicon feet on top of the keyboard prevent any scratching or rubbing on the iPad screen.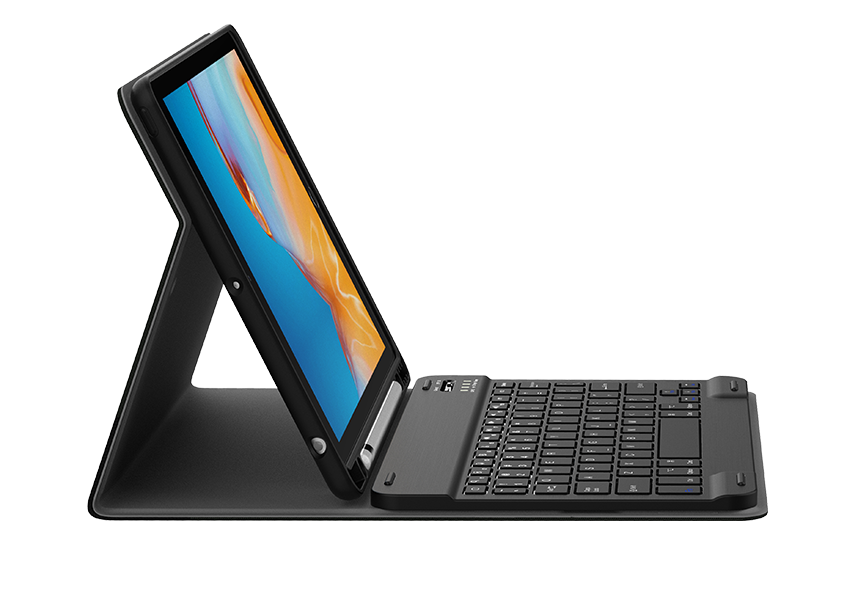 Multiple Viewing Angles
Easily turn your case into a stand with multiple customisable views, enabling you to choose your perfect angle. Even the wireless keyboard acts as the stand feature, with the iPad leaning against the keyboard.
Specifications
Dimensions & Weight
Dimensions (Case only): 257 x 200 x 20 mm
Weight (excluding packaging): 560 grams
Model Number
Key Features
Number of keys: 64
Keyboard layout: five rows of single key areas (notebook layout)Support protocol: HID

Keyboard interface: Micro USB

 
Reception range: 10 m
Battery capacity: 220mA
Battery life: 120 hours continuous, standby.
Standby time: 180 days
Payment & Security
Your payment information is processed securely. We do not store credit card details nor have access to your credit card information.