Description
Take the best elements of our bags—a padded interior that protects from knocks and bumps, surrounded by a water resistant exterior—and fashion them into a piece only for your laptop. We call it stylish protection. You'll call it just what you needed.
zippers: reverse thinking was a technological leap forward
To 'show one's teeth' is a demonstration of strength or power. But in the case of our reverse coil zippers, not showing the teeth is what makes this closure so tough. We position the slider on the flatter side and feature a fabric covering over the teeth to help keep out dirt and moisture.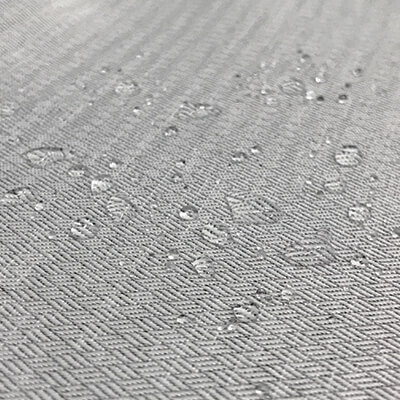 made with fabrics that enable you to weather any conditions
Crafted from environmentally-friendly, free of perfluorooctanoic acid DWR C6 plus two coatings of polyurethane (followed by the inner lining that's treated with yet another coating of PU), our water-repellant packs and briefs let you protect your stuff while you protect the planet.
additional features
Durable zipper pull for long service life
Slim and light protective design
The asymmetrical zippered design provides easy access to a laptop
Constructed from lightweight, water-resistant fabric
product specifications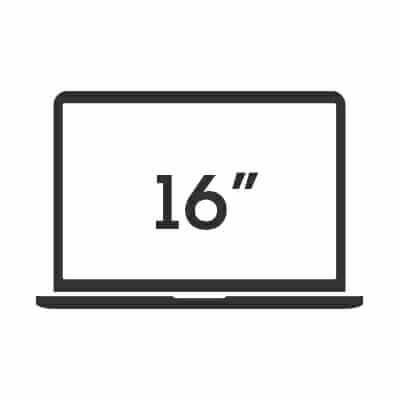 Fits Up To 16″
main material(s):

 

100% polyester
outer dimensions:

 

H 10.6 x W 15 x D 0.8 in / H 27 x W 38 x D 2 cm
weight:

 

0.35 lbs / 0.16 kg
Fits Up To 13″
main material(s):

 

100% polyester
outer dimensions:

 

H 10.4 x W 13.8 x D 0.8 in / H 26.5 x W 35.5 x D 2 cm
weight:

 

0.61 lbs / 0.28 kg
Trade In
How to get your estimated phone value instantly:
1
Download the Smart Exchange app on the App Store or Play Store. Make sure it's on the device that you want to trade in.
---
2
Get the device IMEI number. You can do this by dialing *#06# on your phone. Grab a pen and paper to write it down.
---
3
Enter the IMEI number in the Smart Exchange app when you're asked for it.
---
4
Enter the store code:
6305
---
5
Follow the instructions on the Smart Exchange app and complete the evaluation process.
When the process is complete, you'll receive an email with a reference number that you need to present to the store upon trade in.
Save this reference number.
---
6
Back up your data and restore your device to its factory settings. This will erase all your contacts, photos, apps, etc. We will not be able to retrieve any data from your device once you trade it in.
---
7
Go to the iStore/Switch store of your choice to complete the trade in process. 
Please bring the ff:
Phone to trade in
One (1) Government-issued ID
You will be awarded the value of your phone in store credits. You may use this to buy anything in the store.
---
---
How to trade in your Apple Watch:
1
Go to your nearest iStore/Switch store and our Sales Specialists will assist you with the trade in. Please bring one (1) government-issued ID.
---
If you need assistance, you can reach us on Messenger and we'll be happy to help you through the process. You may also visit your nearest iStore/Switch store and our Sales Specialists will process the trade in with you.
---
---
FAQ
What is store credit?
Store credit can be used like cash at our stores. You can use to purchase an Apple device and/or a premium accessory. Store credit cannot be exchanged for cash and must be used immediately once your trade-in has been finalized. 
What do I do if I accidentally skip a step on the app evaluation?
Don't worry. You can repeat the app evaluation process as many times as needed if you happen to miss some steps. 
Can I see how much my device is worth first before going to the store?
Yes. You can download the evaluation app and do the assessment from the comfort of your own home before going to the store to do the trade-in. We highly encourage you to do this for your convenience. 
My iPhone or iPad doesn't work anymore, can I still trade it in?
Yes although an in-store evaluation will need to be performed if you cannot access the app. We take in smartphones, iPad, and iPhones, both working and non-working. 
My Apple Watch doesn't work anymore, can I still trade it in?
Unfortunately not, we only accept working Apple watches. 
How do I access my IMEI?
To find out your IMEI number dial *#06# on the keypad and tap the call button. Your IMEI number should appear shortly. For iPad Wi-Fi + cellular model, you'll find the IMEI on the back of the device.
Will you accept my iPhone if I can't deactivate "Find my iPhone"?
Yes, but the value will be deducted as a locked device. This may affect the phone's trade-in value. 
How do I turn off Find my iPhone?
To turn off Find My iPhone on your Apple device:
Tap Settings.
Tap iCloud.
Sign in with your Apple ID, if necessary.
Turn off Find My iPhone.
To turn off via iCloud (if you do not have your physical device), follow this guide.
Can I trade in non-Apple smartphones?
Yes, we accept most Android phones. Download the Smart Exchange app on the App Store or Play Store to check if we can trade in your smartphone.
Do I have to include the box, chargers, and accessories of my device for trade-in?
In some cases, your final trade-in value can vary depending on if you send in your power adapter or not. You don't have to, but you can always send in your chargers and cables, and we will recycle them for you.
What if the device I want to purchase exceeds my store credit?
You can top up the balance through cash, credit or debit cards, Gcash, Home Credit (select stores) .
Can I pay the balance in credit card installments?
Yes. If the price of the device you wish to purchase exceeds the value of your trade-in store credits you can pay the balance through credit card installments. 
Can I cancel my trade-in?
You may opt-out of the trade-in at any time of the process until a trade-in receipt is printed in the store. At that point, your trade-in is considered a final sale and cannot be canceled anymore. 
What if my device is not eligible for trade-in but I want to recycle it, will you accept it?
Yes, we will accept your device for recycling for free. Simply leave your device with us and we'll do the rest. 
Is my personal data safe?
Before you trade-in your device, we encourage you to back up and erase all the data on your device. Here's how (link). This ensures that your personal information is completely removed from your device before you trade it in. 
Do I need to provide proof of purchase for the device I trade-in?
No, you don't need to provide proof of purchase to make a trade-in.
Payment & Security
Your payment information is processed securely. We do not store credit card details nor have access to your credit card information.